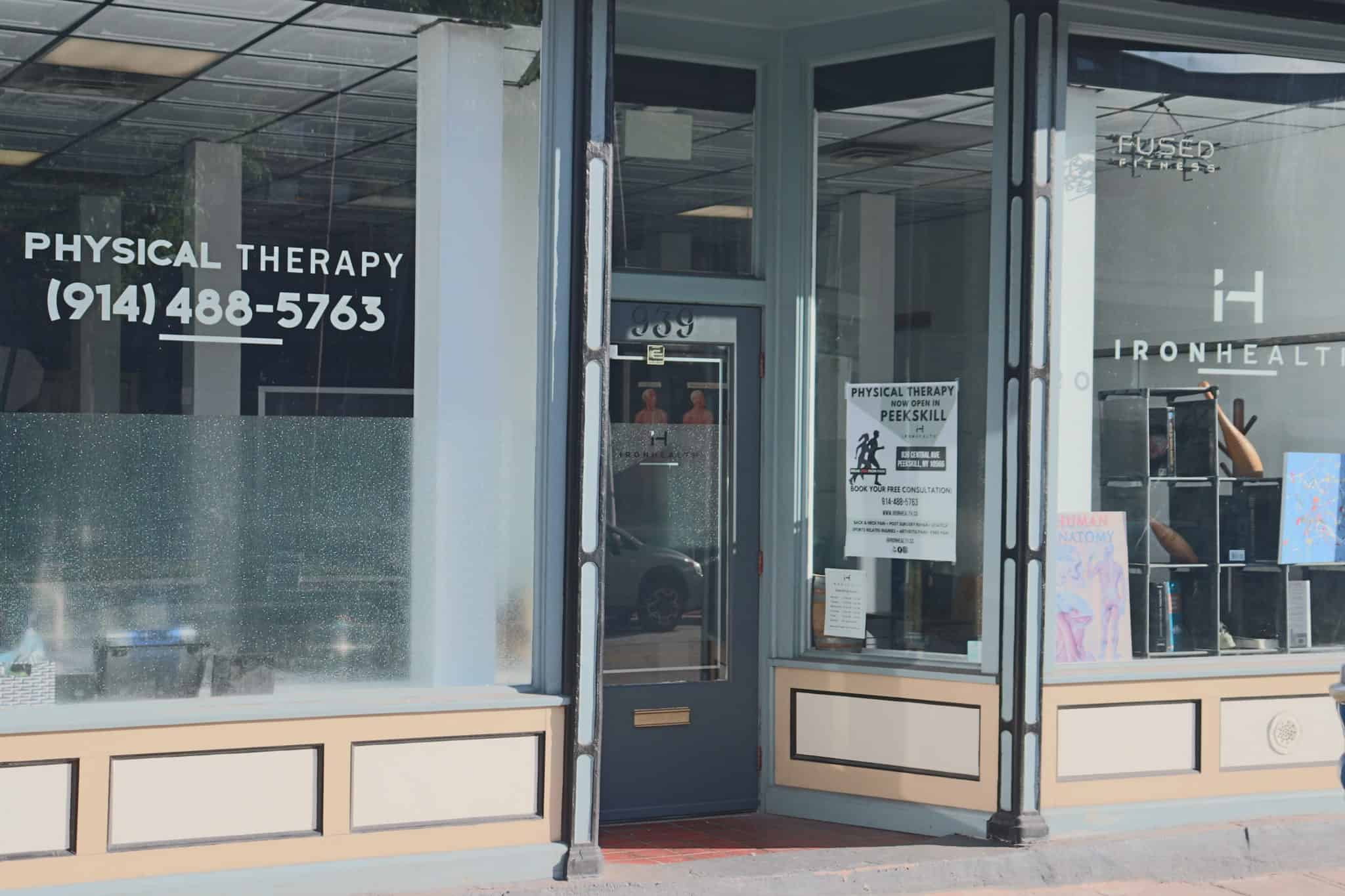 Monday – Thursday
7:00 am – 9:00 pm
Friday
7:00 am – 6:00 pm
Saturday
9:00 am – 3:00 pm
Parking Tips
Across from Iron Health there are multiple parking spaces. Directly in front of Iron Health meter parking is also available.
Service Areas
Other towns that we service at this location:
Mount Kisco
Croton-On-Hudson
Carmel
Buchanan
Chappaqua
Welcome to Iron Health in Peekskill, NY
Welcome to Iron Health, New England's premier physical therapy company. We're dedicated to providing top-notch care to communities throughout the region. Offering a range of services including physical therapy, acupuncture, stretch therapy, and running assessment, we aim to facilitate comprehensive wellness and recovery for all our patients.
Finding a convenient location for your physical therapy needs can make all the difference in your recovery journey. The convenience of a nearby location means easier scheduling, less time spent commuting, and more energy to dedicate to your rehabilitation. That's why we've strategically established our Iron Health centers across New England, enhancing accessibility for "physical therapy near me" searches and other "… near me" inquiries. Whether you live in the heart of the city or in a quieter suburban area, our presence ensures there's always an Iron Health facility within reach.
Services at Each Location
At Iron Health, we offer a variety of services designed to cater to your specific needs. You can find the following core services at all our locations:
Please click on each service to learn more about what we offer at our Iron Health locations.
Why Choose Iron Health?
When you choose Iron Health, you're choosing a physical therapy provider that genuinely cares about your health and wellbeing. We combine expert knowledge with a patient-centered approach, tailoring our services to meet your unique needs and help you on your path to recovery.
Request an Appointment
Ready to start your journey with Iron Health? It's easy to schedule an appointment at your preferred location. Simply click the button below to access our appointment booking system. Our user-friendly interface allows you to pick a location, choose a service, and select a convenient time slot. Let us help you take the first step toward better health.
At Iron Health, we understand the importance of having a reliable, high-quality physical therapy provider close to home. That's why we're committed to serving the New England community with a wide range of locations. Whether you're looking for "physical therapy near me" or are interested in our other services, we're here to provide you with top-tier care right in your community. Thank you for considering Iron Health – we look forward to helping you on your journey to better health.