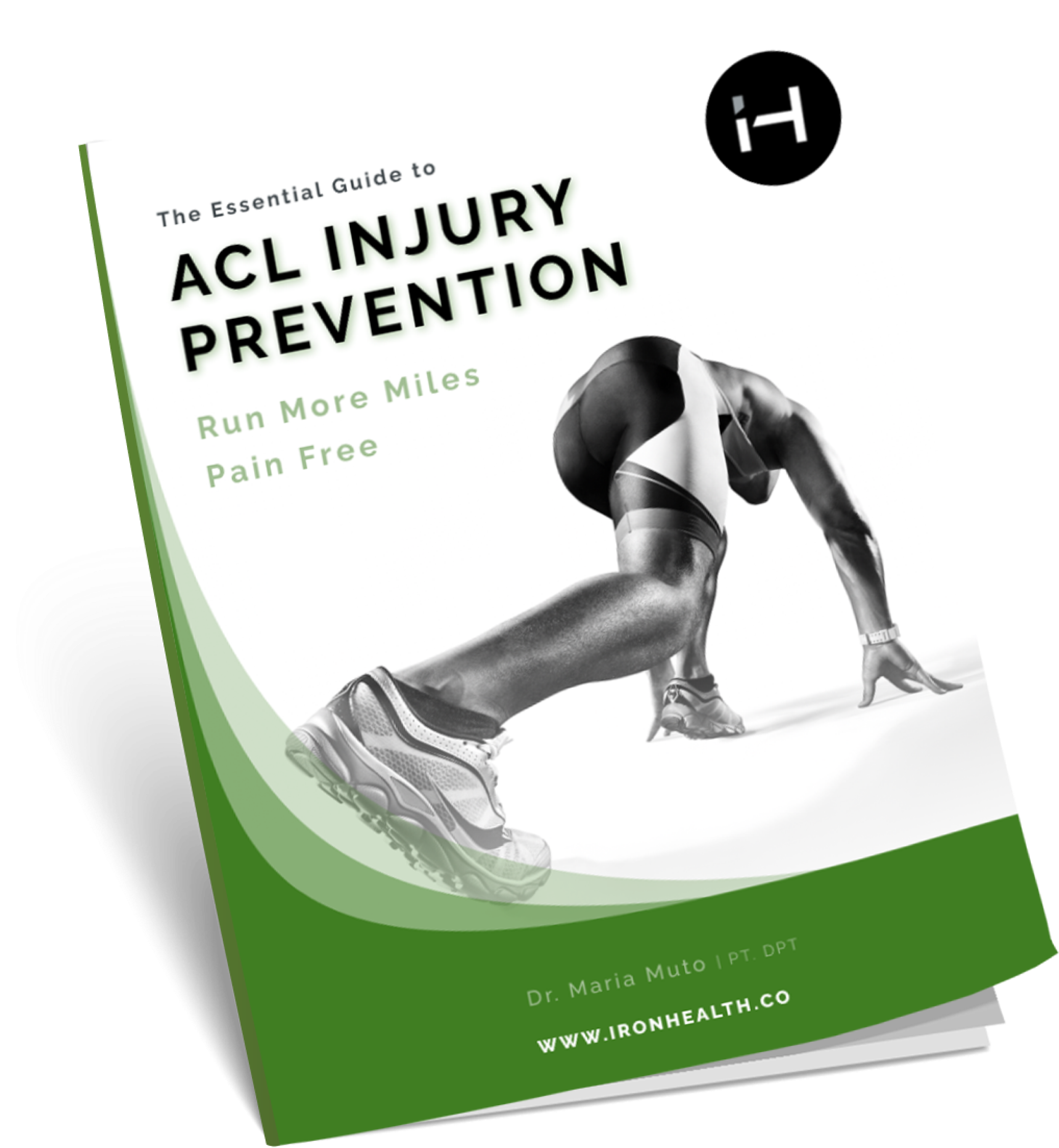 ACL
"The essential guide to acl injury prevention"
Dr. John Riberio | PT, DPT, OCS
This ebook is designed for clinicians, athletes, coaches, and patients looking to further their understanding of ACL injury, prevention, and performance.
The information presented in this e-book is designed to give a foundational understanding of knee and ACL anatomy, common mechanisms of injury, rehabilitation principles regarding ACL injury, and preventative/strengthening strategies to not only prevent injury, but increase performance.
WHAT IS THE ACL?
The Anterior Cruciate Ligament is an important ligament in your knee that limits excessive internal rotation as well as forward movement of your tibia. It is crucial in providing stability to the knee, especially for those playing sports.
ACL sprains and tears are common in sports that involve cutting and pivoting and also contact sports, and can often be associated with other tears, such as MCL or meniscus

Schedule A
FREE DISCOVERY SESSION
If you want to get a taste of how Iron Health Physical Therapy can help you, click the button below to complete a quick form. This questionnaire will allow us to learn more about you so we can give you the answers you've been looking for.
If you are not quite ready to go ahead and book an appointment with a PT just yet, perhaps speaking over the phone with a PT at Iron Health is more preferable.
ALL calls are FREE and the PT will be sure to answer all questions you may have. We want to make sure we can help you 100%.
What we cover in this e-book:
ACL and Knee Anatomy Basics
Knee Position and the ACL
Muscle Activation and the ACL
Common Mechanisms of ACL Injury
Injury Prevention - Proper Movement
Injury Prevention - Strengthening Basics
Seeing a SPECIALIST who knows ALL about ACL is the next level for anyone who wants to ACCELERATE their recovery and exercise capacity. After you read this ebook and are ready to take the next steps with us see below for what our specialist can help you in to advance to the NEXT LEVEL.
If you read this book and still feel like you need more help, please let IRON HEALTH be the ones to help YOU!

Fill Out the Form To Get YOUR Special Report With All The Best Ways To End Shoulder Pain