JOSEPH RENDINA
Doctor of Physical Therapy
Board-Certified Orthopedic Specialist
Joseph received his Doctorate in Physical Therapy from New York Medical College and is also recognized as a Board-Certified Orthopedic Specialist. As a former competitive athlete and weightlifter, Joseph understands the specific needs and demands of the human body. Joseph's goal is to maintain an active approach to rehab while facilitating recovery.
Other certifications include:
MARIA CUOMO
Doctor of Physical Therapy
Clincal Leader of Iron Health
Maria received her Doctorate of Physical Therapy from New York Medical College and graduated summa cum laude with her Bachelor of Arts degree in Psychology from The College of New Rochelle. As a former athlete and fitness enthusiast, Maria understands movement and how important it is to help patients return the activities they love. She values an individualized approach to rehab and will design a program specifically tailored to your goals.
Other certifications include:
RYAN CHEVRIER
Doctor of Physical Therapy
Staff Physical Therapist of Iron Health
Ryan received his Doctorate in Physical Therapy from New York Medical College after graduating with his Bachelor's degree from St. Thomas Aquinas College. As a former athlete he takes special interest in treating high school and college athletes to help get them back into the game. He utilizes a performance and movement based approach to create an active environment for rehab and recovery.
Other certifications include:
Certified Strength and Conditioning Specialist
JADE SOMBOONTHUM
Staff Physical Therapist
Jade received his Doctorate of Physical Therapy from D'Youville College shortly after graduating with his Bachelor's degree in Exercise Science from The University at Buffalo. He uses his knowledge of the body with his passion to help others in order to empower patients to achieve their goals and get them back to what they love doing pain free.  
Jade has experience working with athletes of all levels; ranging from the NHL Combine, college and high school athletes, to obstacle course racers, marathon runners, crossfitters, cyclists, and weight lifters.  He uses an individualized and evidenced based approach to educate his patients and help them achieve lasting results. 
Other Certifications:
Ryan Dalton
Staff Physical Therapist
Dr. Ryan Dalton has been practicing physical therapy since 2018.  He holds a bachelor's degree from St. John Fisher College and received his Doctorate of Physical Therapy from SUNY Upstate Medical University.  
He was a four year member of the men's basketball team at Fisher and a captain in his senior season that included a conference championship and a run to the Sweet 16 of the NCAA Tournament.  He spent 2 seasons as an assistant coach for the Utica College Men's Basketball team and 1 season as an Assistant Varsity Coach at Millbrook High School. 
Dr. Dalton holds lifelong learning and continuing education in high regard.  He believes that he owes it to his patients and his profession to stay up to date on the best available research and practical applications.  He is also a Credentialed Clinical Instructor through the American Physical Therapy Association, and enjoys mentoring students from his alma mater SUNY Upstate.
His credentials include being a Certified Strength and Conditioning Specialist (CSCS) as well as a Board-Certified Orthopedic Clinical Specialist (OCS).  Recently attended continuing education course topics include spinal thrust manipulations and clinical management of the fitness athlete.  As a former athlete, he enjoys working with athletes rehabbing injuries of all sorts- helping the athlete return to their prior level of performance, not just returning to sport.  
In addition to his sports background, he has a passion for promoting healthy lifestyles and enjoys working with patients of all populations.  In his free time he enjoys staying active by running, weight lifting, playing basketball, and working on skill development with young athletes.  In the future he also plans to pursue coaching basketball again.
Kaitlin Keeley
Staff Physical Therapist
Kaitlin received her Bachelor of Science degree in Health Science from Sacred Heart University before going on to earn her Doctorate of Physical Therapy degree from the University of Connecticut. During her time at UConn, Kaitlin completed a demanding clinical rotation focusing on sports rehabilitation at the Steadman Hawkins Clinic in Denver, CO. In addition, she  completed research in ACL  rehab. A former athlete, Kaitlin has a passion for treating athletes of all levels with specific interest in lower extremity injuries.  
In her free time, Kaitlin enjoys staying active with lifting and cycling workouts, as well as spending time with her dog, Kurry.
Anthony DelGiacco
Anthony received his Doctorate of Physical Therapy from New York Medical College after earning his Bachelor's degree in Exercise Science with Honors College distinction from Adelphi University.
He has an interest in working with athletes of all ages to facilitate their return to sport and prior level of performance, as well as individuals with chronic pain. Anthony believes in utilizing an individualized, evidence-based approach while considering a biopsychosocial model to help patients best achieve their respective goals.
Eric Berger 
Certified Athletic Trainer & Massage Therapist
Eric has his Bachelors degree in Athletic Training/Exercise Science and a minor in Sports Psychology from Ithaca College. 
He is a Licensed Athletic Trainer, Certified Strength and Conditioning Specialist and Licensed Massage Therapist. With over 10 years of experience he enjoys the diversity of his schedule ranging from youth athletes to active seniors. His passion is to heal his patients through movement and body awareness. 
Certifications Include:
Graston Technique

Rocktape Fascial Movement Taping Specialist

USA Weightlifting
Yoko earned a Bachelor of Science in Applied Molecular Biology from Tokyo University of Science and her Doctorate of Acupuncture and Chinese Medicine (DACM) from Pacific College of Health and Science. Since 2006, she has been working as a licensed acupuncturist and nationally certified Chinese herbalist. Her clinical experiences include treating immune, digestive, gynecological, neurological, and musculoskeletal dysfunctions. 
Yoko is always thankful for the great joys and challenges her work brings. Yoko loves being a mother, and enjoys hot yoga, gardening, and dabbles in Reiki in her spare time. 
ALINA PEDRAZE
Personal Trainer, NCSF, FNMS
Personal Trainer
As a competitive collegiate cheerleader Alina has always been into pushing her limits physically but after getting ACL surgery and gaining 30+ lbs post-surgery she was even more drawn to changing her habits and mindset around fitness and food. For the last 5+ years Alina has worked with hundreds of clients (including Dr. Joe Rendina), to help them change their bodies and their minds through nutrition and fitness coaching. Her most recent interest and focus is healing and transforming the body through nutrition and lifestyle habits for the best results. 
Other Certifications:
Jackie studies Exercise Science at Mercy College, she is also a certified Personal Trainer under the N.C.C.P.T.
I am always eager to do my part and put a smile on peoples' faces each day. Being in one of the most knowledgeable and genuine environments with incredible DPTs, colleagues and patients always leaves my heart content. I enjoy drawing, hip hop/latin dancing, and a good steak. Thanks to Iron Health, she also aspires to pursue a career in Physical Therapy.
Fun Fact: I am always ready with dinosaur trivia.
Lexie Burke
i-Health Representative
In Lexie's free time she enjoys taking her dog scenic on walks or hikes and going to Coldspring with her family. When the weather is warm Lexie likes to spend days at amusement parks or in the city with her friends.
At Iron Health She looks forward to being someone who can make someone's day better by being a friendly face to greet them.
Jessica Rossi
i-Health Representative
Jessica studied Health and Human Services with a concentration in Healthcare Administration at St. John's University.
Jessica enjoys helping people and making them smile. She would like patients to leave physical therapy happy and healthy! In her free time, Jess likes to draw, shop and hang out with loved ones. She loves the summer time, being outside, going to concerts and trying new food spots!
Mike Miloradovich
Mike is currently in high school and is looking to go to college to become a Doctor of Physical Therapy. 
Mike enjoys weight lifting, going out with friends, and watching football. 
SAM KATSNELSON
Sam has a passion for sports, health, and nutrition and studies exercise science at Mercy College. He hopes to pursue a career as an athletic trainer for professional or collegiate sports. He wants to be able to help athletes recover through training and proper nutrition.
In his free time, he enjoys hiking, running, long drives, and playing with his puppy Toby. He will make sure to go the extra mile and make people happy with their experience at Iron Health. 
BIANCA RODRIGUEZ
Bianca has experience in the medical offices for over 5 years and almost 10 years of management experience.
Growing up, Bianca has always had a passion for nutrition, fitness, and health. This passion led her to pursue work through several workplaces that offer wellness services. Recently, her interests have driven her to pursue a career in healthcare administration. She has now worked in a physical therapy office since 2015.
Richard studied Business Management at Iona College. Received a Master's in Healthcare Administration also from Iona College.
I strive to live everyday to the fullest and welcome challenges. Having the backing of terrific therapist's, makes my job a lot easier and more fulfilling. I enjoy playing golf, working out, and hanging with my family/friends. 

Fun Fact: I was adopted from Guatemala (hence my name not matching up with my permanent tan)
Darline Florentino
i-Health Marketing Representative
Darline has her Bachelor's degree in Business Administration, Marketing & Management
Darline has over 10 years of experience working in the field of Physical Therapy. With a great attitude and an eye for details she hopes to bring solutions to problems in creative and effective ways . She has a passion for marketing and hopes to take her entrepreneurial endeavors to the next level in the future. 
FUN FACT: During her free time Darline enjoys cooking, watching Marvel movies and dining out. 
Doctors of physical Therapy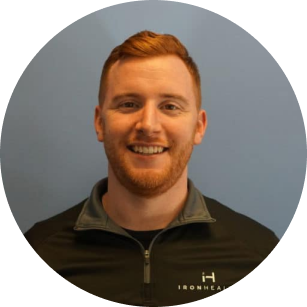 Ryan Chevrier
PT, DPT, OCS, CSCS
Clinical Director – Briarcliff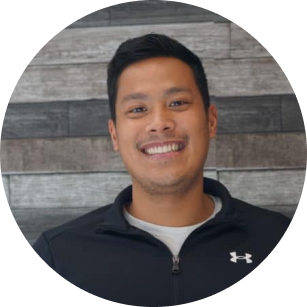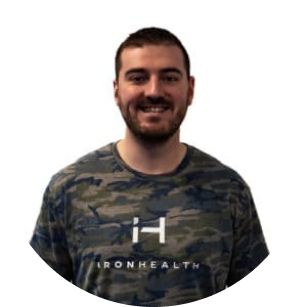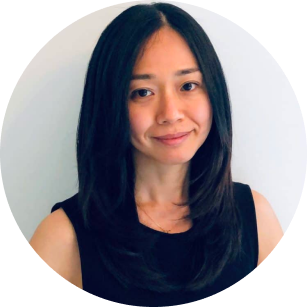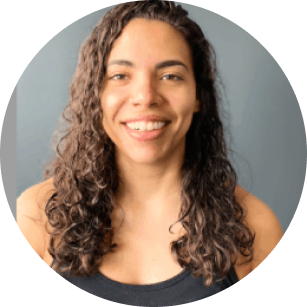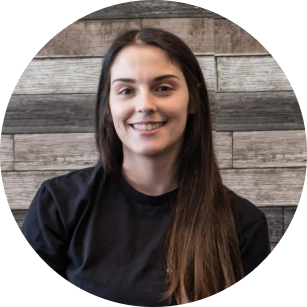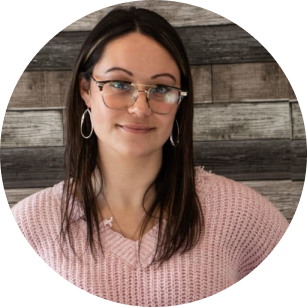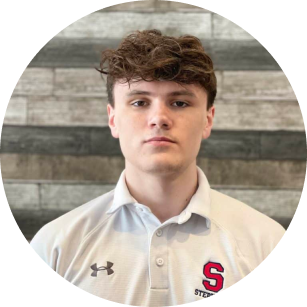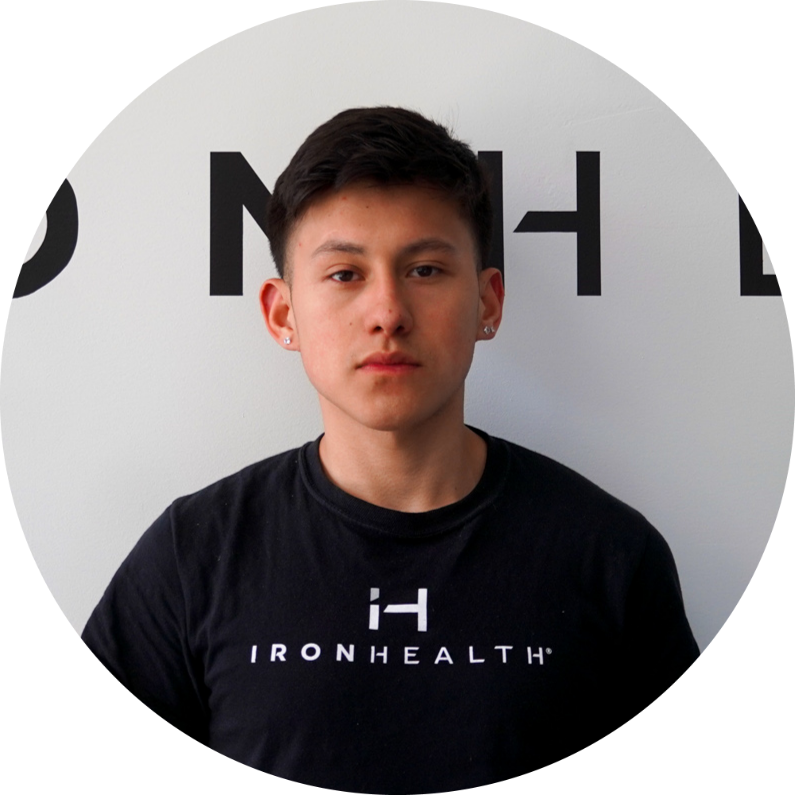 Bianca Rodriguez
Business Operations Manager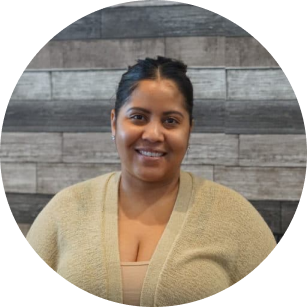 Darline Florentino
Marketing Communications Coordinator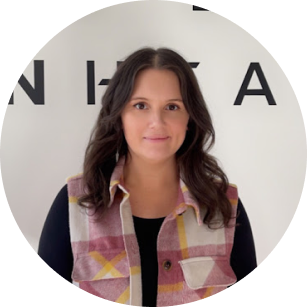 Erin Nelligan
Social Media and Content Coordinator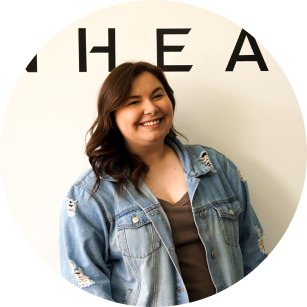 If you want to get a taste of how Iron Health Physical Therapy can help you, click the button below to complete a quick form. This questionnaire will allow us to learn more about you so we can give you the answers you've been looking for.