LEARN HOW TO BULLETPROOF YOUR SHOULDERS FOR EXERCISE
How Would You Feel if I Told You That You Can 
Enhance Your Performance, Increase Your Mobility and Gain Knowledge
 That Would Make Perform Better in the Gym from JUST Spending Some Time on Your SHOULDERS ?
In this detailed presentation you will learn how to unlock your shoulders to become a better performer, decrease your risk of injury, as well as learn the foundational knowledge needed to SELF treat yourself.
If you have been told TO STOP EXERCISING or to JUST REST and ICE we feel your pain. Sometimes this is the advice given from individuals who do not understand the science behind pain & exercising. This Seminar is created to HELP YOU manage and better yourself TODAY.
This course is for all athletes who love to exercise and believe that keeping their body moving is MEDICINE. This seminar aims to educate you on the common myths about the shoulder joint and shoulder pain. Ways to help decrease your pain and get you back on a solid program as well as ways to enhance your performance and decrease your likelihood of future injury.
DR. JOSEPH RENDINA
Joseph received his Doctorate in Physical Therapy from New York Medical College and is also recognized as a Board-Certified Orthopedic Specialist. As a former competitive athlete and weightlifter, Joseph understands the specific needs and demands of the human body. Joseph's goal is to maintain an active approach to rehab while facilitating recovery.
As a former athlete I understand the drive, persistence and overall love for sports. I know that sometimes we are fearful to seek advice as we are afraid someone is going to tell us to stop doing what we love to do! I went into physical therapy for that reason! With knowledge comes power, so education can help us to become better at our given sport WITHOUT sitting on the sideline playing the waiting game. I hope that this seminar helps educate you to become better!
THIS SEMINAR IS FOR YOU IF….
You want to enhance and increase your performance in crossfit activities.
You have been told to rest and to STOP doing the certain exercises that you love to do.
You feel some shoulder pain or popping and you are concerned with WHAT exactly is happening.
You're hitting a plateau in some of your lifts including; squats, olympic lifts and deadlifts.
You STRIVE for growth and to BE BETTER everyday in all ways of your life.
The shoulder joint itself is a massive and complex joint. This seminar helps break it down into digestible material along with SIMPLE ACTION STEPS you can us now to make yourself BETTER!​​​​​​​
Our goal of this educational seminar is to really help you get to the next level, there really is only so far you can go without addressing the little things going on in the body!
SELF Educate and get better today with this Mastering the hip seminar!
WHAT YOU WILL LEARN IN THIS COURSE:
How to make sure your pressing over head properly
Anatomy and movement education
Common injuries seen in the shoulder
Ways to enhance your mobility of the shoulder joint
BONUS:
– CHECKLIST OF DRILLS FOR YOU TO TAKE HOME
– 10 Drills to enhance your shoulders! (valued at $29.99)
Simple ways to increase shoulder stability and strength to decrease future injury
"I use to not be able to front squat with out my shoulders bothering me. This seminar is filled with knowledge about the shoulder. Great investment into my health."   – Emily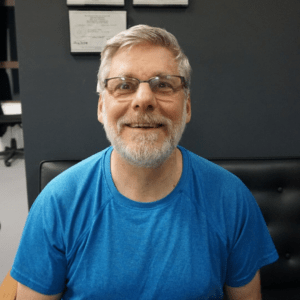 "I had terrible shoulders before this seminar. Easy anatomy to understand and great exercises to improve mobility and strength. Thank you Dr. Rendina for improving my shoulder health."     – Brian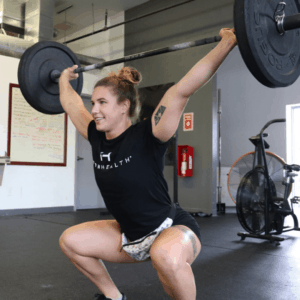 "As an athlete maintaining a body that is injury free is important to me. This seminar is perfect for someone looking to have some exercises in their tool box!"             – Mairead  
Be better today, Move well tomorrow! 
Iron Health's worthy ideal is to rehabilitate and enhance physically active people to greatly improve their strength, mobility and wellness through patient-centered solution-based care so they can achieve freedom of movement and experience true IRON HEALTH!

If you want to get a taste of how Iron Health Physical Therapy can help you, click the button below to complete a quick form. This questionnaire will allow us to learn more about you so we can give you the answers you've been looking for.