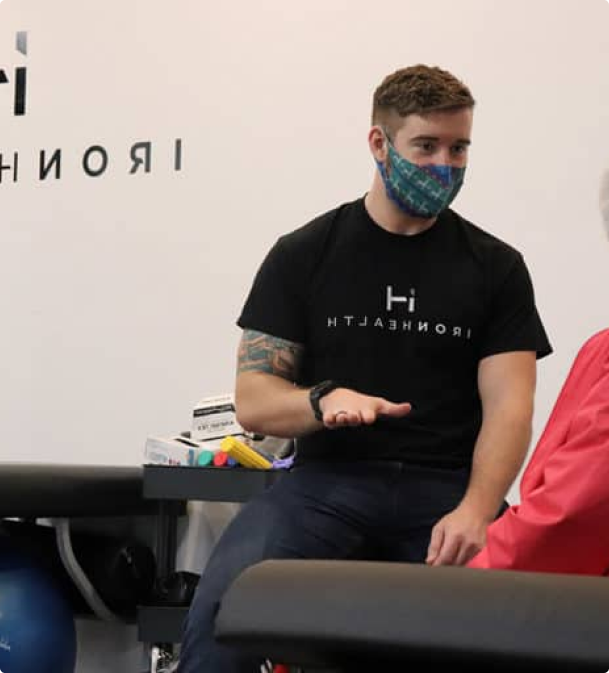 EXCLUSIVE 
HEALTH EDUCATION
 CLASSES
"Do You Want A Second Opinion Or To Find Out What Is Causing Your Pain Without Committing To A Physical Therapy Initial Evaluation ? If So, Come Take Advantage Of Our Education Classes."
We understand that you may be unsure, nervous, and skeptical about what can be done to help ease your pain…
Maybe you don't know if Physical Therapy is right for you and you are worried about if it will actually work. Or you had a bad experience somewhere in the past and don't want to make the same mistake again.
Whatever the reasoning may be, the Education Classes we offer are to help and benefit you.
Our Education Classes target individuals who:
Experience back pain after sitting or standing for 10 or more minutes
Suffer with severe leg pain when standing or sitting
Take painkillers that do not make a difference
Frequently experience their back "giving out" or their knees "giving way"
Had surgery with a bad recovery
Were told by their doctor that "nothing can be done, to rest and take pills"
Only get relief from back pain by leaning or bending forward
Rely on others for help getting around
Suffer from constant migraines and headaches
Struggle turning their neck to look over their shoulder, or reach above their head without pain
Experience agonizing knee pain walking up and down stairs
Are afraid that their pain (and quality of life) will worsen and cause limitations if they don't act upon it soon
Are tired of the satisfactory advice from a doctor/healthcare professional and just want to find out what can be done
WHAT TO EXPECT AT OUR EDUCATION CLASSES
First, you'll be in a room full of like-minded people that want to know what can be done to help alleviate the persistent pain
Educate you on how to make the best decision when choosing treatment
We'll get a chance to learn about each other, your main concerns, and provide you with answers to any/all questions you may have
Advise you of what you may think you are doing right but could possibly be doing to make it worse
The most common causes of your specific pain
An explanation to why you have been experiencing such prolonged pain and what you can do to prevent it and progress
A comparison of successful treatment and long-lasting relief verse medication, pills or surgery
Lastly, plenty of refreshments!
What triggers the pain and specific advice to avoid those triggers
If you are interested in attending our next Educational Class, please click the link below to complete a short form. Make sure you specify what topic you are interested in learning about so we can advise you of the date/time of our next class. We want to make sure we save you a seat! 
All events are 100% free; so if you have a loved one or friend suffering from constant pain, as well, please bring them along. Our goal is to provide everyone with clarity so they can make an educated, informed decision about how to progress.
Get Answers And A Future With Reduced Pain

If you want to get a taste of how Iron Health Physical Therapy can help you, click the button below to complete a quick form. This questionnaire will allow us to learn more about you so we can give you the answers you've been looking for.