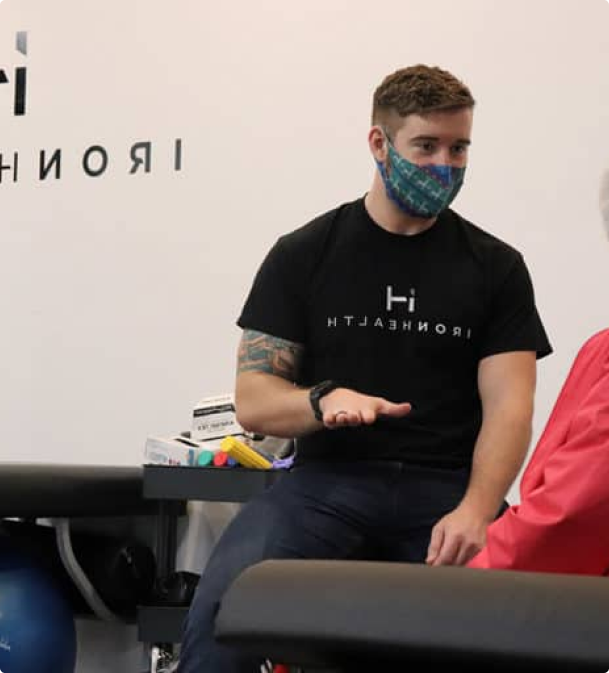 Who We Help
We help active people who are currently sidelined with pain, or an injury get back to doing what they love
Physical Therapy is a medical approach focusing on your body and your desired goals. If you are limited in participating in a fulfilling life secondary to an injury, pain or other orthopedic conditions than Iron Health is right for you. If you want to understand what is causing your pain and dysfunction rather than masking pain we can help! We are equipped with a team of specialist dedicated to creating a plan unique to you for long term success.

We take a hands on approach to help decrease your pain, regain mobility, and regain your normal function and life.
One on one care with a doctor of physical therapy.
Positive atmosphere for improvements.
A TEAM approach to getting you better.
Highly skilled Doctors of Physical Therapy

If you want to get a taste of how Iron Health Physical Therapy can help you, click the button below to complete a quick form. This questionnaire will allow us to learn more about you so we can give you the answers you've been looking for.