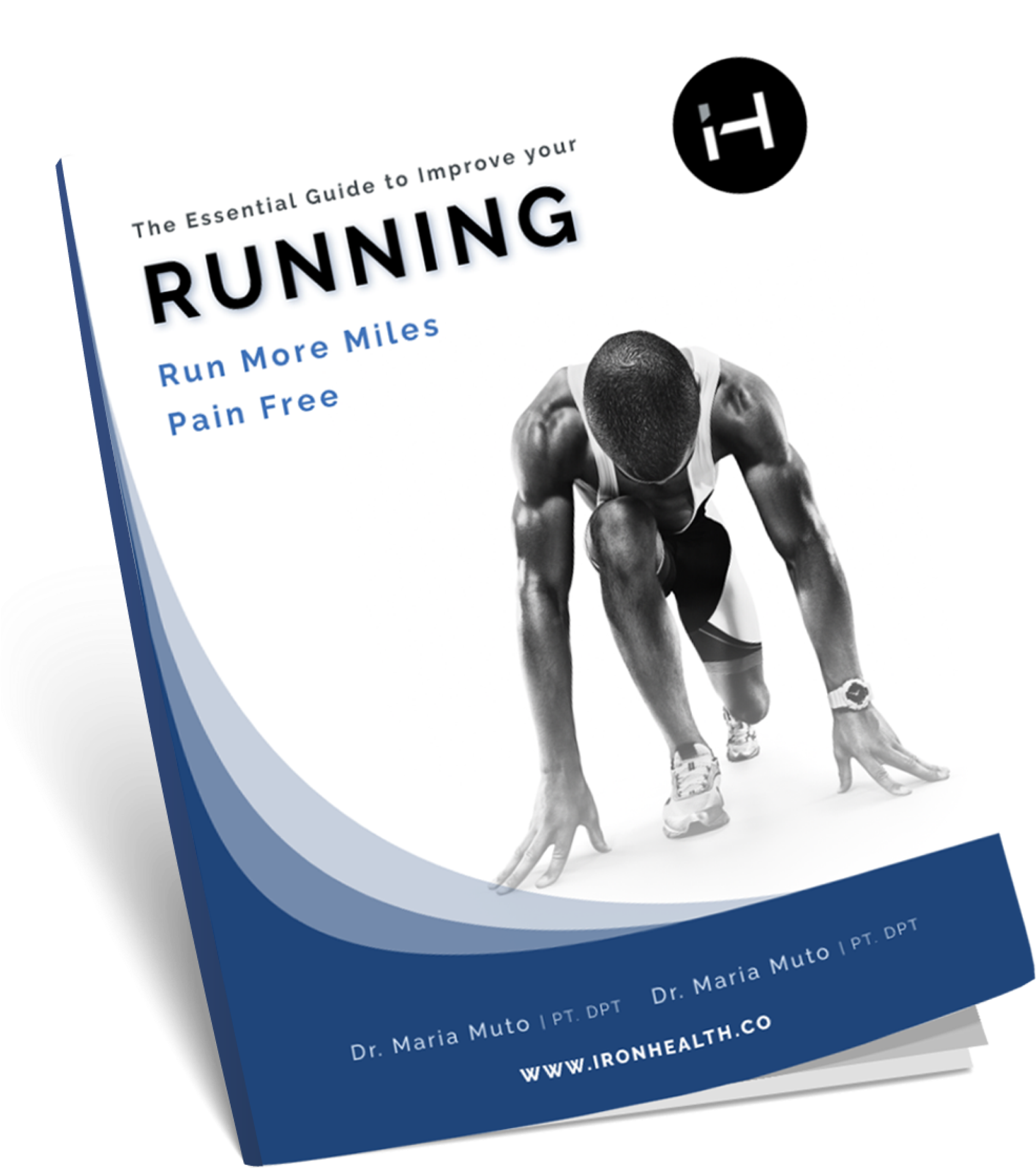 running
"How to improve your running"
Has running been the main source of your exercise for years? Or is it the only way you can effectively "clear your mind" from the stress that compounds on a daily basis?
We hear it all the time at our Health Clinic, "I love running and can never stop but I am fearful an injury may cause me to put it on hold."
What if I told you that you can run FOR DECADES without having to worry about pain or a chronic injury sidelining you?
Clients Always Ask Us:
"Isn't This Just Because I Am Getting Old?"
"How Long Will I Not Be Able To Run?"
Is This How You FEEL?
Well, then this FREE EBOOK is going to help you DRASTICALLY before you even need further assistance from a Doctor.
Running is one of the most DEMANDING exercises for your body that you can perform. I tell people all the time YOU ARE ALWAYS ON ONE LEG! Now imagine the smallest bit of asymmetry lurking in the corner, once you put running on top of it you are asking for something more SERIOUS to occur.

Schedule A
FREE DISCOVERY SESSION
If you want to get a taste of how Iron Health Physical Therapy can help you, click the button below to complete a quick form. This questionnaire will allow us to learn more about you so we can give you the answers you've been looking for.
If you are not quite ready to go ahead and book an appointment with a PT just yet, perhaps speaking over the phone with a PT at Iron Health is more preferable.
ALL calls are FREE and the PT will be sure to answer all questions you may have. We want to make sure we can help you 100%.
Here are 4 things you can do NOW to help take you to the next level:
First, Take ACTION on this ebook. We have put together a great HIGH-VALUE ebook that has action steps to help you today!
Next, do not just take the passive route! BE PREVENTATIVE there are a lot of easy steps you can take to ensure that you can RUN forever!
UNDERSTAND THE MECHANICS! Learning the mechanics of running can drastically help you! Educate yourself so you can DEVELOP today.
GET A ASSESSMENT BY A DOCTOR OF PHYSICAL THERAPY! Our Doctors can help you by looking at and addressing YOUR SPECIFIC running technique. From there we can CREATE an INDIVIDUALIZED program for you! NO cookie-cutter googled program- this will be unique for you to help TAKE YOU to the next level.
Seeing a SPECIALIST who knows ALL about running is the next level for anyone who not only wants to ACCELERATE their running capacity but is able to run PAIN-FREE FOR DECADES! After you read this ebook and are ready to take the next steps with us see below for what our specialist can help you in to advance to the NEXT LEVEL.
If you read this book and still feel like you need more help, please let IRON HEALTH be the ones to help YOU!

Fill Out the Form To Get YOUR Special Report With All The Best Ways To End Shoulder Pain