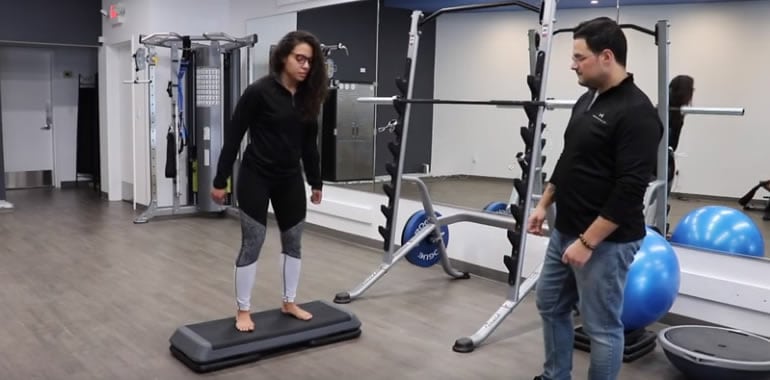 A Path To Recovery and Well-being in Ardsley, NY
At Iron Health in Ardsley, NY, we believe that the journey to recovery is both physical and mental. Our team acknowledges the importance of a holistic approach, ensuring that every patient doesn't just heal, but also thrives. Every session goes beyond just treating the ailment, focusing on empowering patients with knowledge about their bodies and understanding the root cause of their pain. This holistic method allows for comprehensive healing, minimizing the chance of recurrent injuries and ensuring that every individual can continue their life's passions without hindrance. If you've been wondering "Where can I find physical therapy near me?" then check out Iron Health in Ardsley today!
Empowering the Ardsley Community

The Iron Health ethos is deeply rooted in community welfare. We pride ourselves in playing an integral role in Ardsley's community health. By providing top-tier physical therapy and promoting wellness, we aim to build a more active, informed, and resilient community. Our clinic serves as a hub for health education, fostering an environment where residents can learn, grow, and take proactive measures for their well-being. We don't just aim to treat; we aspire to be pillars of support, making Ardsley a healthier place, one patient at a time.
Specialized Care for Every Clientele

At Iron Health, we recognize the uniqueness of each patient's journey and requirements. Our wide range of physical therapy specialties ensures that every individual receives the best-suited care. For those dealing with injuries to the musculoskeletal system, our orthopedic therapy focuses on holistic healing – enhancing strength, flexibility, and overall mobility. Athletes, whether amateur or professional, benefit from our specialized sports physical therapy. This discipline prioritizes not just recovery but also injury prevention, ensuring athletes maintain optimal performance without compromising their health.
Attending to All Ages and Conditions

The beauty of Iron Health's comprehensive approach is evident in how we cater to diverse age groups and conditions. Our geriatric therapy is dedicated to supporting older adults in maintaining or regaining the strength needed for daily life activities. This is crucial in managing age-associated conditions such as arthritis or osteoporosis and helping seniors maintain an active, independent life. Conversely, our pediatric therapy provides young ones, especially those under 18, with the care they need to navigate musculoskeletal challenges, ensuring they remain active, confident, and capable.
Our Ardsley location offers a comprehensive range of physical therapy services, including but not limited to:
Orthopedic Rehabilitation
Pediatric Physical Therapy
We ensure you have access to the best treatment modalities complemented by advanced equipment to fast-track your recovery.
Why Iron Health Stands Apart

Iron Health's dedication to its clients is unparalleled. We don't believe in a one-size-fits-all approach. Every treatment plan is personalized, and crafted after understanding an individual's specific challenges and goals. Our holistic approach, which integrates our adept personal training staff with our physical therapists and doctors, ensures cohesive and comprehensive care. This synergy is what facilitates our commitment to addressing not just the ailment, but its root cause.
The BEST physical therapy experience. The front staff are friendly and professional. I have worked with JD, JT and my regular PT Alexa. They have all been wonderful. Alexa has addressed all of my concerns and after a short time has improve my quality of life by helping me to become virtually pain free. I'm so grateful that much son recommended IronHealth to me.
I have been going to Iron Health for the past 6 months for neck and back pain due to herniated discs. I can't say enough good things about JT. He comes up different exercises for me to do depending on what area I need to focus on that day. He has pushed me to gradually add intensity to the exercises to improve my quality of life. I appreciate the knowledge, professionalism, and good attitude he brings everyday. I would definitely recommend Iron Health.
A Partnership Beyond Treatment
Choosing Iron Health means opting for a partnership built on trust, understanding, and genuine care. Our emphasis on transparent communication ensures that our clients are always in the know, understanding every step of their therapeutic journey. By educating our clients about their bodies and their intricacies, we empower them with knowledge that aids in prevention and self-improvement. This collaborative and personalized approach has fostered lasting relationships between our team and clients. We cherish these bonds, always striving to ensure that each person who walks through our doors feels valued, understood, and taken care of. When you choose Iron Health, you're not just choosing therapy; you're choosing a lifelong partner in wellness. Schedule your appointment today!

Schedule A
COMPLEMENTARY PHYSICAL ASSESSMENT
If you want to get a taste of how Iron Health Physical Therapy can help you, click the button below to complete a quick form. This questionnaire will allow us to learn more about you so we can give you the answers you've been looking for.